The Best Dog Walks Across the UK
As dog owners, we spend so much of our time walking outside and travelling with our dogs. To help you change things up and get inspired to discover new destinations, we´ve teamed up with K9 Nation to bring you some of the best dog walks across the UK.
K9 Nation is a free app for dog owners to discover new walks, find dog products and services and dog-friendly places to visit. You can download the K9 App for free here
Middleton Park
Location: West Yorkshire LS10 3SH
The park has several different entrances on foot and a main car park area next to the visitor centre. It is over 470 acres and has bowling greens, a playground, and a fishing lake. There is a combination of open spaces and woodland to explore. Also conveniently positioned within the park and next to one of the car parks is the Middleton Park Cafe and Visitor Centre.
What the K9 community has to say: ¨This is a great place to go. There are several different entrances which take you either into the park, round the fields or into the woodland. Despite it being busy we can always find a quiet spot to walk off-lead or decide how interactive or how far we want to walk. You can park on the road, in the main car park or there is an urban bike park car park¨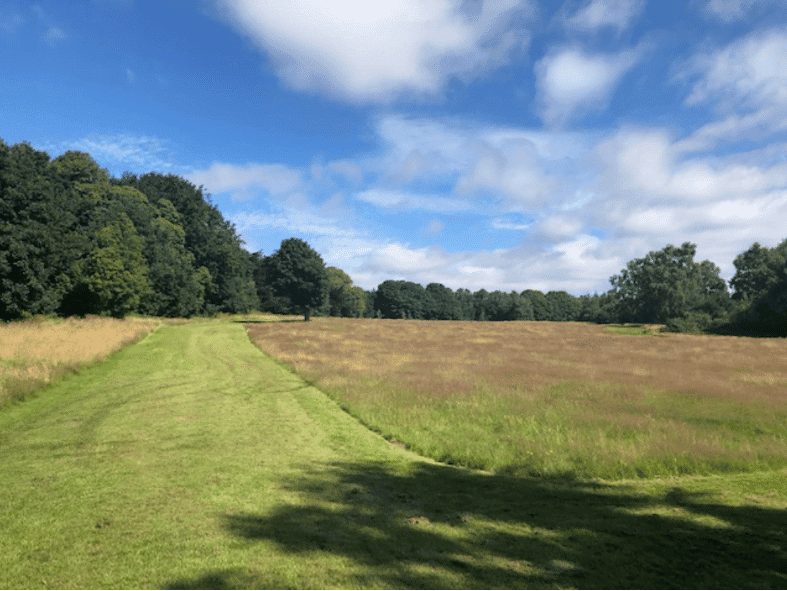 Jeskyns Country Park
Location: Kent, DA12 3AN
Jeskyns Country Parks has been created from land that was previously under intensive agriculture but now is home to 360 acres of newly planted woodlands, meadows and orchards. The extensive circular trails are clearly waymarked, they vary in length between 0.75 miles and 3 miles and take in all of the most interesting features on-site. It also has children's play areas, cafe and a dog activity trail.
Jeskyns has almost seven kilometres of fully accessible hard trails and grass paths across the site for use by pedestrians, wheelchair users, families with buggies, cyclists and horse riders.
What the K9 community has to say: "Very good dog walking park. It has some large gated areas where you can let your dog off-leash safely if their recall isn't up to scratch. There are also some areas where your dog has to be on the leash. There is a cafe and toilets on site¨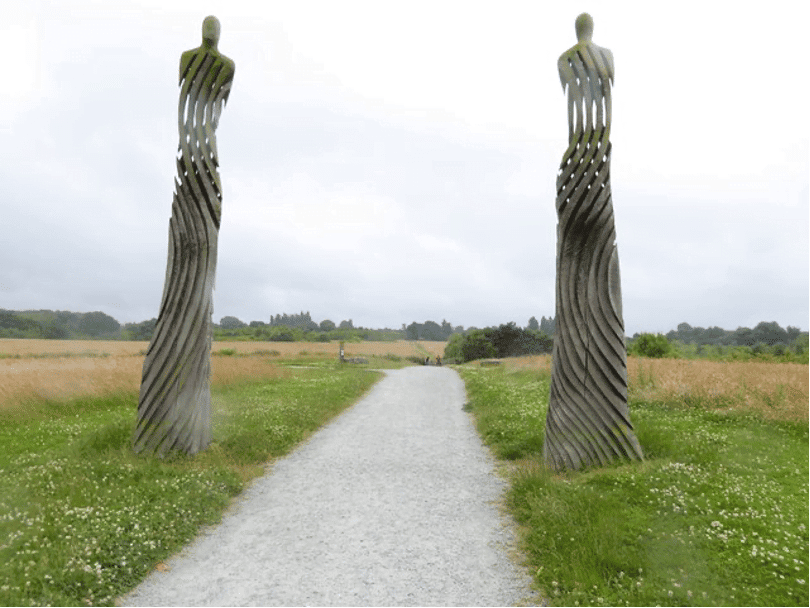 Earlswood Lakes
Location: Warwickshire, B94 6AD
Earlswood Lakes are the perfect spot to stretch your legs with your dog along the towpath. Earlswood is actually made up of three 22 acre reservoirs together: Terry's Pool, Windmill Pool and Engine Pool. There is free parking on site as well as a range of facilities including toilets, a picnic area and a craft centre.
The walk has several shaded dense wooded areas which is ideal for warmer days.
What the K9 community has to say: ¨We did a walk round the outer edge of all 3 lakes and the walk was 2.97 miles long. This can be extended into Clowes Wood, but this is very muddy and uneven under foot with no proper footpaths. Alternatively, you could shorten this walk and just walk round one of the lakes! We hope you enjoy this walk as much as we did!¨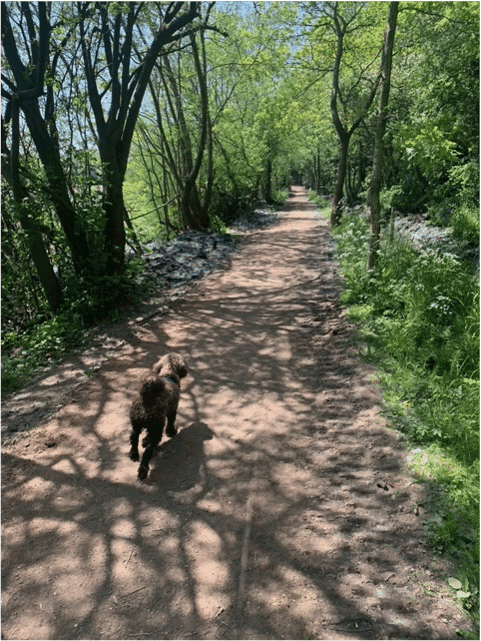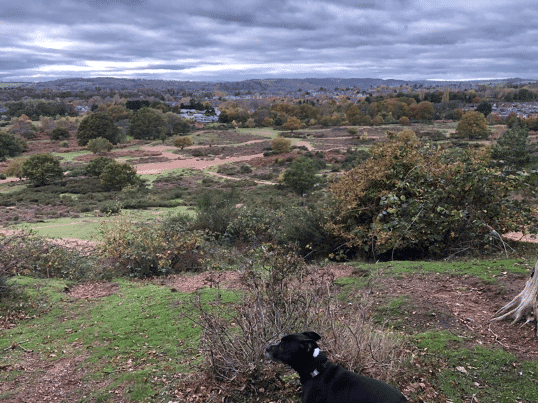 Hartlebury Common
Location: Worcestershire, DY13 9QT
Hartlebury Common is situated on the edge of Stourport on Severn and is owned and managed by Worcestershire County Council. The common is easily accessed from several small car parks and is popular with horse riders, walkers, joggers and naturalists. There are waymarked trails for walkers and horse riders such as the heather trail and horse route.
What the K9 Community has to say: ¨ Visited Hartlebury Common for the first time and was so pleasantly surprised. A lovely area to walk around and will definitely be back, loads of open space to explore. Fab ¨
Milton Country Park
Location: Cambridgeshire, CB24 6AZ
Milton Country Park is a park situated just North of Cambridge city. The park has attractive pathways, playgrounds, lakes, Visitor Centre and Café and is managed by registered charity Cambridge Sport Lakes Trust. The park is open 365 days a year, 24 hours a day and the car park, visitor centre and toilets are open from: 8 am. You have to pay to park but there is a card machine which is convenient.
You can walk your dog off-lead anywhere north of the 13th public drain, which runs the length of the park. Dogs must be on lead in all areas south of the drain. There is an independently run cafe on site called 'Grounds' which has indoor and outdoor seating where you can get food and drink.
What the K9 community has to say: "Overall it was a nice walk. It was very muddy but we expected that so we didn't mind too much. There is a dedicated area where dogs are allowed to be off lead. We went when it was raining so it was pretty quiet but I imagine it's very busy with people, children and dogs on a nice day! We also saw lots of outdoor seating and picnic spaces so definitely a place to go in Summer."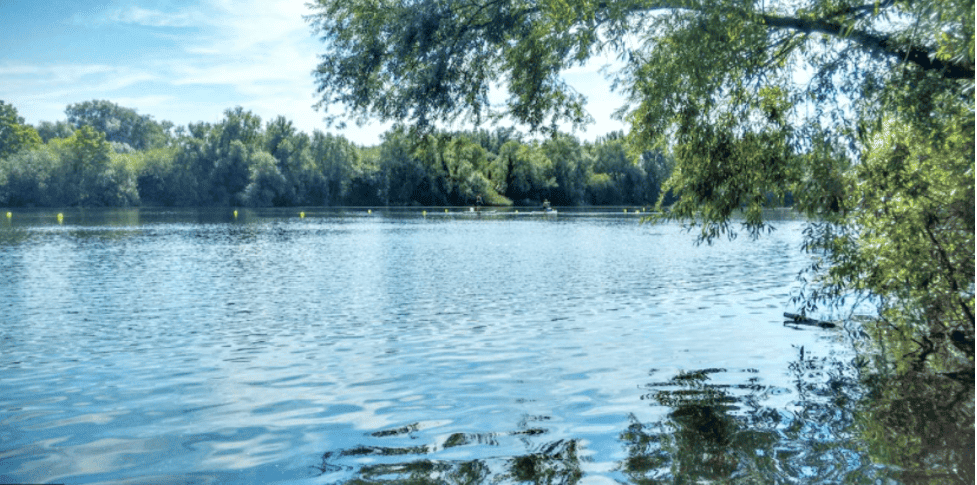 Dovedale
Location: Derbyshire, DE6 2AZ
Dovedale is known for the River Dove and its impressive limestone ravines, but the most iconic part of a trip to Dovedale has to be the picturesque stepping stones…
Arriving at the nearby car park, where you can also be tempted by snacks and refreshments, it's just a short walk up and across a wooden bridge to get to the River Dove, where you can look up onto Thorpe Cloud. There are toilets located at the car park, but it is 20p for entry.
Car Parking is paid for and correct change is required – £3.50 for up to 4 hours and £5 for all day. National Trust members can park for free.
There are a couple of different routes you can take depending on if you prefer an incline and to explore the surrounding countryside or stick to the river for a slightly easier walk. Please note there are several inclines and it can be slippy underfoot in wet weather so wear appropriate footwear.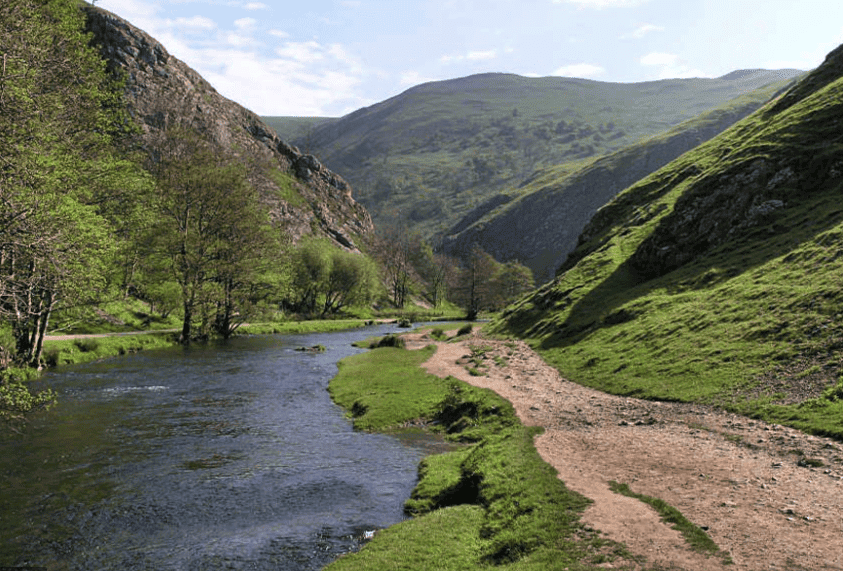 What the K9 community has to say: "We recently went here for a little midweek road trip and what an amazing time we had! The climb up to the top of the tallest hill is definitely worth it when you see the views!"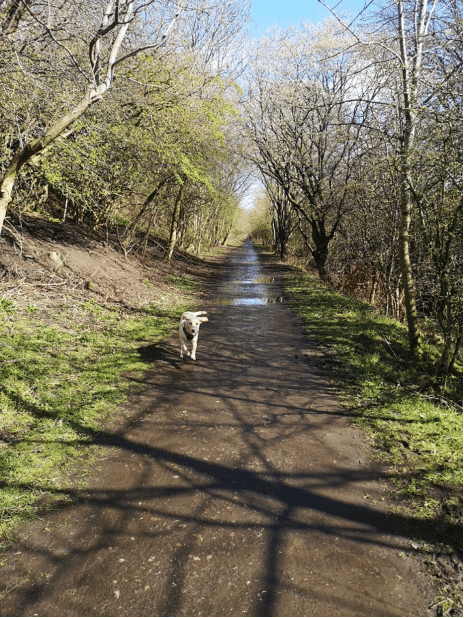 Newbridge
Location: Edinburgh and Lothians, EH28 8SX
A great find for locals, the disused railway follows a curve from Newbridge via Kirkliston to Queensferry. The full pathed walk is 15km. It is mostly level, but with mixed surface (trail, grass, paved) which can become muddy in wet weather but there is always an abundance of wildlife. There is a starting point under the footbridge at Newbridge beside the roundabout but there are also several entrances on the route at Kirkliston, Carlowrie, Dalmeny, Dalmeny Station and Queensferry, so accessible and widely used by local people with their pups.
What the K9 community has to say: ¨Feels like a lovely countryside walk but it's so close to everything, so a great place that's close to home.¨

Claybury Woods & Park
Location: Greater London, IG5 0XQ
Claybury Woods and Park holds a Green Flag Award and covers almost over 70 hectares, containing an ancient area of oak and hornbeam woodland. The full circular walk of the entire park should take about three hours and can be started at any point with plenty of way-markers guiding the way; however, not all sections of the route are pushchair/wheelchair friendly.
Residential parking is available on most adjacent side streets where restrictions are not in place.
What the K9 community has to say: "It was great for walking the dog as it has a huge amount of open space – it almost feels like you are in the countryside at times when really you're just in East London."